Top dog-friendly beaches in Europe
August 2 2021
·
August 2 2021
·
Europe is undoubtedly one of the top destinations for tourists. Countries like France, Italy, Spain and more have conquered the hearts of people for their beautiful culture, amazing food, and of course, their dream-like beaches. Unfortunately, finding dog-friendly beaches where our furry friends can stretch their legs can be quite a challenge. To help you plan your vacation, here are a few coastal destinations that will welcome you and your four legged companions:
Italy
Savona – Bau Bau Village
The first Italian dog beach was built in the centre of the Ligurian coast in 1997. Over the years, this spot has opened a range of facilities including a playground and doggie day care, making this spot perfect for dogs and for their owners.
Rimini – Rimini Dog no problem
As one of the largest and most well-equipped dog beaches in Romagna, this spot has become a favourite for travellers. Offering free education courses, several play areas and care spaces, their secret is the "bau gelato", their unmissable ice-cream for dogs.

Savona – Bau Bau Village
France
Calais – Le Touquet
Le Touquet, or as natives call 'Paris-on-Sea', is known for its large coast divided in two distinct beaches: Plage Nord and Plage des Dunes. Both have soft sand allowing dogs to enjoy the salty air and the sand dunes all year round.
Brittany – Santec
All beaches around the Santec area are dog-friendly, offering a variety of choices for pet owners. The beautiful sights and untouched dunes are both a treat for owners and for their pets. This is a great area to enjoy a peaceful walk around the northern french coasts.
Calais – Le Touquet
Spain
Catalonia – Rubina Beach
This 200m long beach is an ideal holiday destination for both owners and for their pets. The quiet waves and soft sand allow our furry friends to safely have a swim or a play. There are many pet-friendly restaurants nearby, turning this escapade into a full day of beach fun.
Galicia – O Espiño Beach
Perfect for all dog-lovers visiting the area, the 75 metre long beach is saddled next to another 50 metre long dog-friendly beach, O Portiño. This pleasant space also has gentle waves, offering the chance for dogs of all sizes dogs to test out the waters.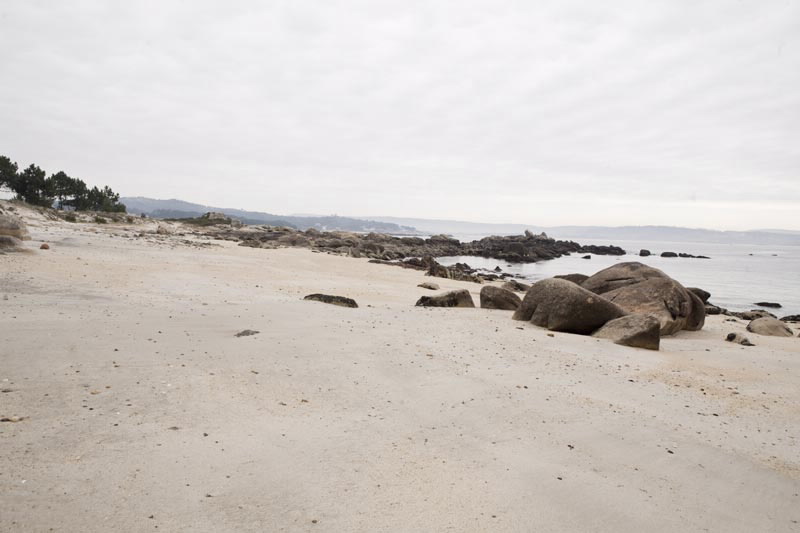 Catalonia – Rubina Beach
Croatia
Crikvenica – Podvorska Beach
Considered doggy heaven in the Kearney region, it has been voted the best dog-friendly beach in Croatia. Covering 170 metres of coast, it offers a great space for our four-legged friends to run, and to enjoy a nice break at the local Monty's Beach dog bar. This spot offers cold dog beer, delicious dog pizza and several dog desserts including special ice-cream and cookies.
 Opatija- Beach Punta Kolova
A widely popular holiday destination, Opatija is known for numerous pet-friendly villas, and accordingly a beautiful dog beach. With easy access, this spot allows our families and their happy companions to have a splash in the sea and a cooling walk alongside the promenade.
Crikvenica – Podvorska Beach
Greece
Aegina beaches
Just an hour by ferry from the port of Piraeus, and close to Athens, this Island is known for being pet-friendly as you may find several pet-friendly hotels, restaurants, and beaches. Not only will you be amazed by the beautiful sights but also by the spacious coast, offering a great space to run and play with your dog.
Kythira island
This is quite a wide island, so we recommend travelling by car as you might find several dog-friendly beaches along the way. With both sand and pebble beaches, you will have the opportunity to play in the sand dunes and swim in the crystal clear waters with your furry friends.
Kythira island
As usual, we love interacting with our community, so if you have some favourite spots we didn't mention, feel free to give us your feedback!
Read more
✕